All Events
Ada Village Fall Festival featuring Brats & Bonfires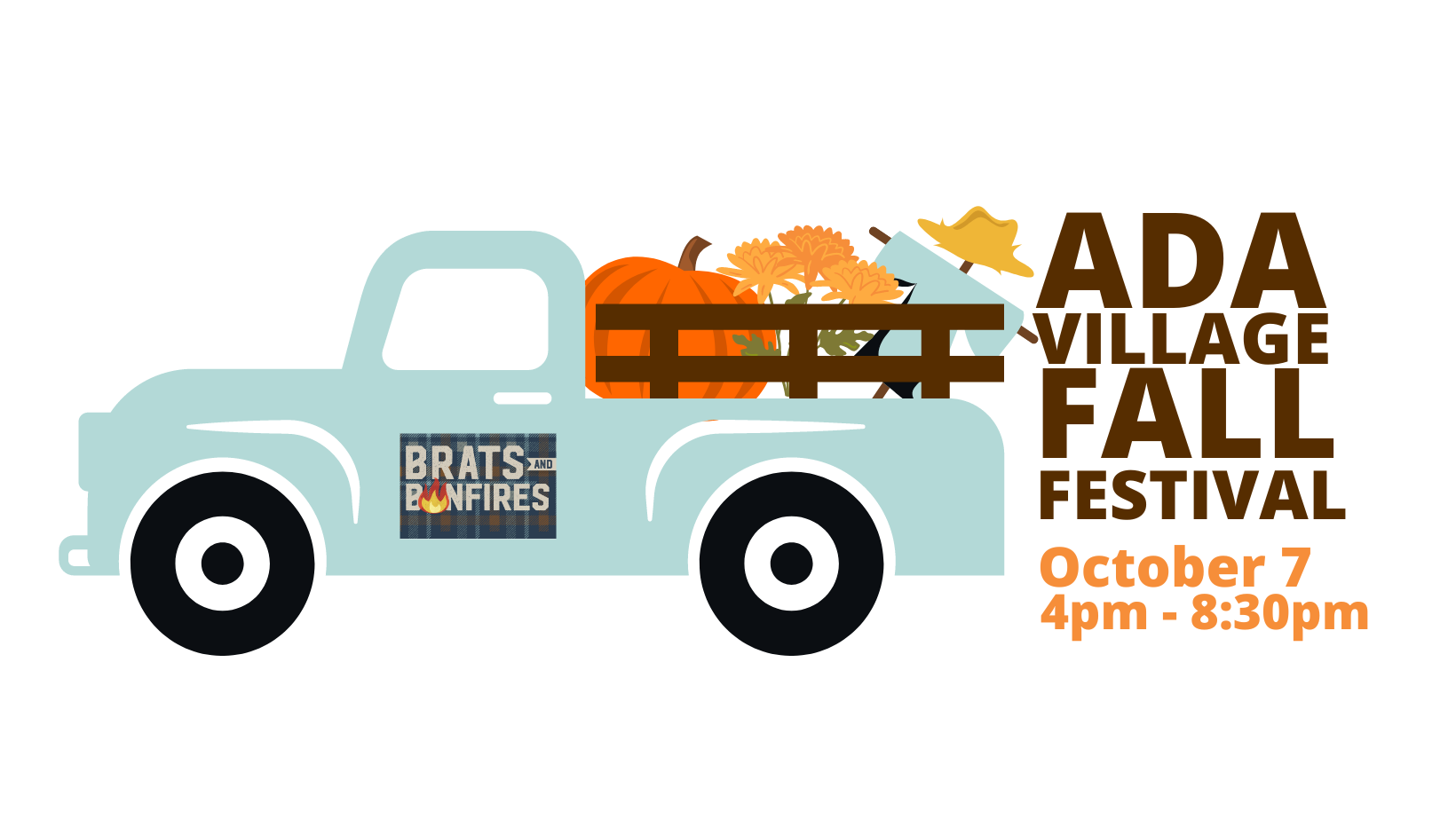 Start the Fall Festival off at the Ada History Center (7144 Headley St SE) for Storytime with Kent District Library - Amy Van Andel Library, touch-a-truck with our very own Ada Fire Department, Brody's Be Cafe hot dog cart, wand making with the Grand Rapids School of Dance, goodie bags, and wonderful exhibits at the Ada History Center!
After, start heading over to Legacy Park (7430 River St SE) but be sure to stop at Union Bank for a ceramic piggy bank, Plumfield Books to create your own bookmark and Ada Village Pharmacy to enjoy puppy cuddles! At Legacy Park, you will find a flower booth by White Barn Floral, face painting by Cynthia Fowler Hagedorn, pumpkin painting, finger printing, a native animal display by Ada Parks & Rec, a photo booth by Discover Ada and Color Me Crider, construction equipment by First Companies Inc., live music by Ada Conservatory of Music, a DJ, heaters and so much more.
Don't forget to enjoy elements of Brats and Bonfires! You'll find Gravel Bottom Craft Brewery Fall beer on tap at most of the Ada Village restaurants along with delicious brat dishes at MudPenny, Garage Bar Ada, and Ada Fresh Market! Don't forget about dessert from Nonna's Pantry, a stout brownie! Sit around a fire at Ada Village General Store, the Garage Bar Ada and Gravel Bottom Craft Brewery! There will be a DJ playing tunes in Legacy Park and live music at Gravel Bottom from 6pm-8pm.
While you're out supporting our local businesses - be sure to grab a Fall Festival Passport Card! Make a purchase at a minimum of 3 Ada businesses during the Fall Festival & be entered into win a prize! Passport cards will be available at Legacy Park, Ada History Center, and participating businesses. View full terms and conditions here.
If you have any questions, please contact Haley Stichman at hstichman@adatownshipmi.com.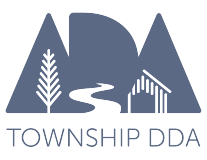 The Downtown Development Authority (DDA) was created in coordination with Ada Township, and has the authority and capability to develop, finance, own and operate a variety of public improvements and programs intended to improve and enhance the DDA District, which includes the Village area and land along the Fulton St. (M-21) corridor extending from the west Township boundary to the business areas near the Pettis Ave/Fulton St. intersection.
Learn more about the DDA