The Ada Farmer's Market will open on June 6th and will run through October 31st (no market will be held on Tuesday, July 4)! This summer, make your Tuesdays fresh with a visit to your local Market! It's where the best in healthy goodness comes together; from farmers, bakers, and community kitchens, all in one convenient location!
When: Open Tuesdays, 9 a.m. - 2p.m.
Where: The Community Church (7239 Thornapple River Dr SE)
Website: www.adafarmersmarket.com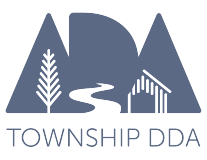 The Downtown Development Authority (DDA) was created in coordination with Ada Township, and has the authority and capability to develop, finance, own and operate a variety of public improvements and programs intended to improve and enhance the DDA District, which includes the Village area and land along the Fulton St. (M-21) corridor extending from the west Township boundary to the business areas near the Pettis Ave/Fulton St. intersection.
Learn more about the DDA