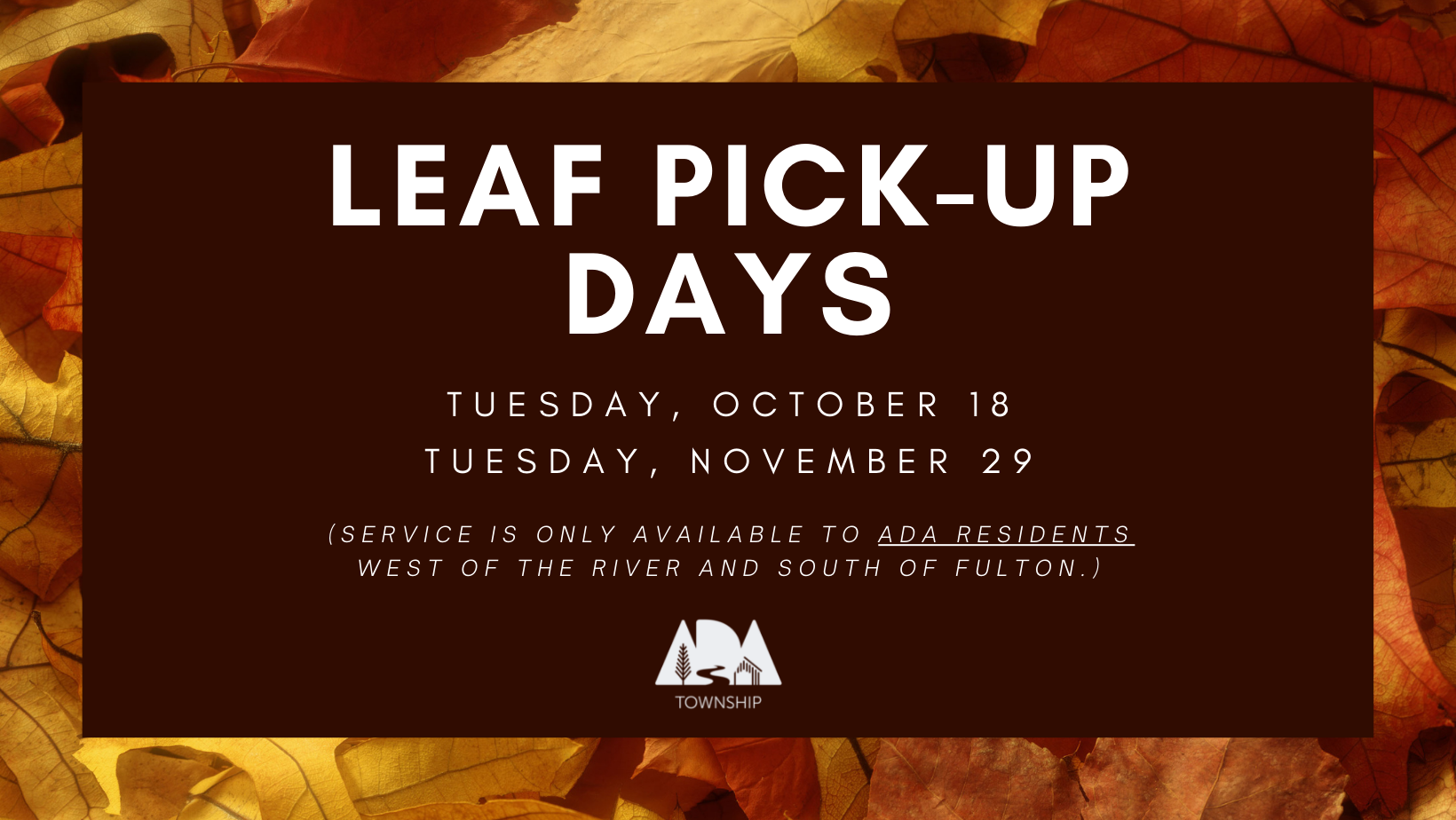 Tuesday, October 18 and November 29 are the next scheduled Fall Leaf Pick-up Days. Here are a few reminders:
-Service only available to Ada residents west of the river and south of Fulton.
-You'll need to purchase your own paper leaf bags (plastic bags will not be accepted).
-For leaf and compostable yard waste only (no branches or household waste).
-Leave leaf bags roadside at your property before 7:00 am.
Please contact Kevin Moran or Gina Olszewski in the Treasurer's Office if you have any questions (616) 676-9191.

Nestled near the convergence of the Grand and Thornapple Rivers, the Ada community offers the perfect place to live, work and play, blending more than 1,000 acres of public land and parks with progressive business, award-winning education and an active community.
Learn more about the Ada Township