All Events
Live Reindeer at Ada Village General Store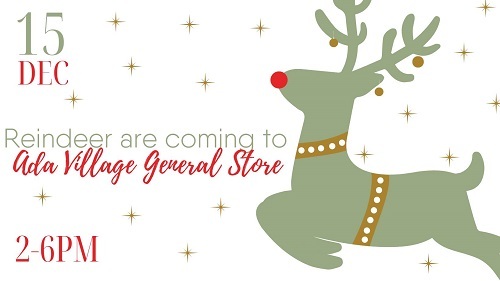 Experience live Reindeer at the Ada Village General Store! The Reindeer will be flying in from the North Pole on December 15th and arriving at 2:00pm, their current departure time is 6:00pm, weather dependent of course.
*Please note AVGS will not be open at this time!*
Discover Ada was founded in 2020 with a goal of supporting and promoting Ada Village, its businesses, and people that call it home. Discover Ada focuses on serving the local businesses and Ada community through events like the Grand Rapids Triathlon, Women's Night and the Elf Hunt. Since 2020, Discover Ada has morphed into a known brand that's recognized for promoting new Ada Village businesses, creating community events, and providing a platform that allows businesses to share their content. Discover Ada is passionate about just that – discovering Ada!
DiscoverAda