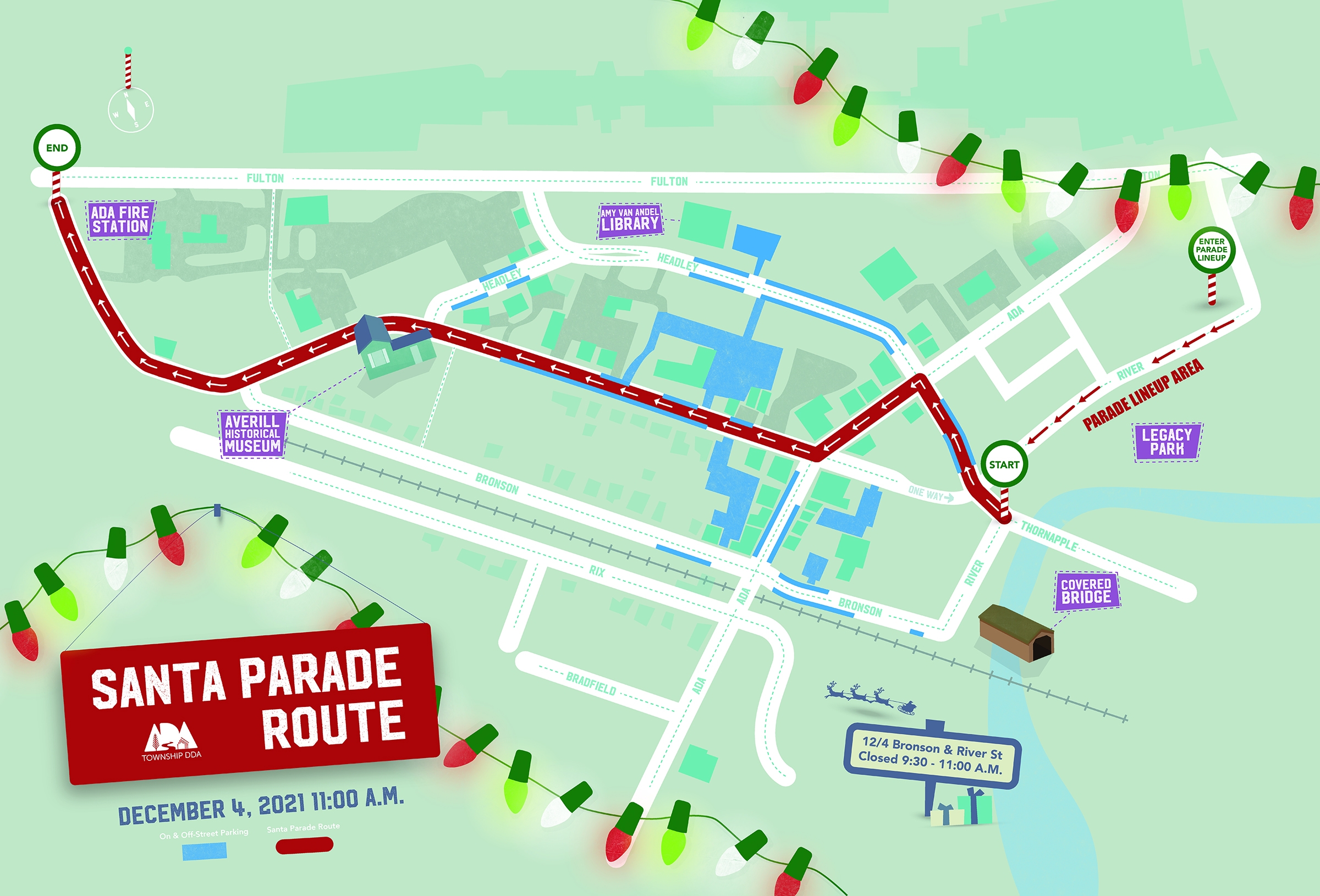 Santa arrives in the village on Saturday, December 4!
Your Ada Firefighters are again welcoming Santa to town on Saturday, December 4. The parade kicks off at 11 am with lineup along River Street starting at 10 am. No registration is required to participate in the parade. The route leaves River Street, then right on to Thornapple River Drive, left on to Ada Drive, then right on Thornapple River Drive ending at the Fire Station. After Santa parades through the village, led by the Forest Hills Northern Marching Band and the Ada Christian Band, he will make a stop at the Fire Station for pictures, cookies, and hot chocolate. The event is free and open to all. So, make your list and come talk with Santa!
For questions, please call Haley Stichman at 616-676-9191 ext. 35.

Ada Fire Department
Learn more about Ada's Fire Department