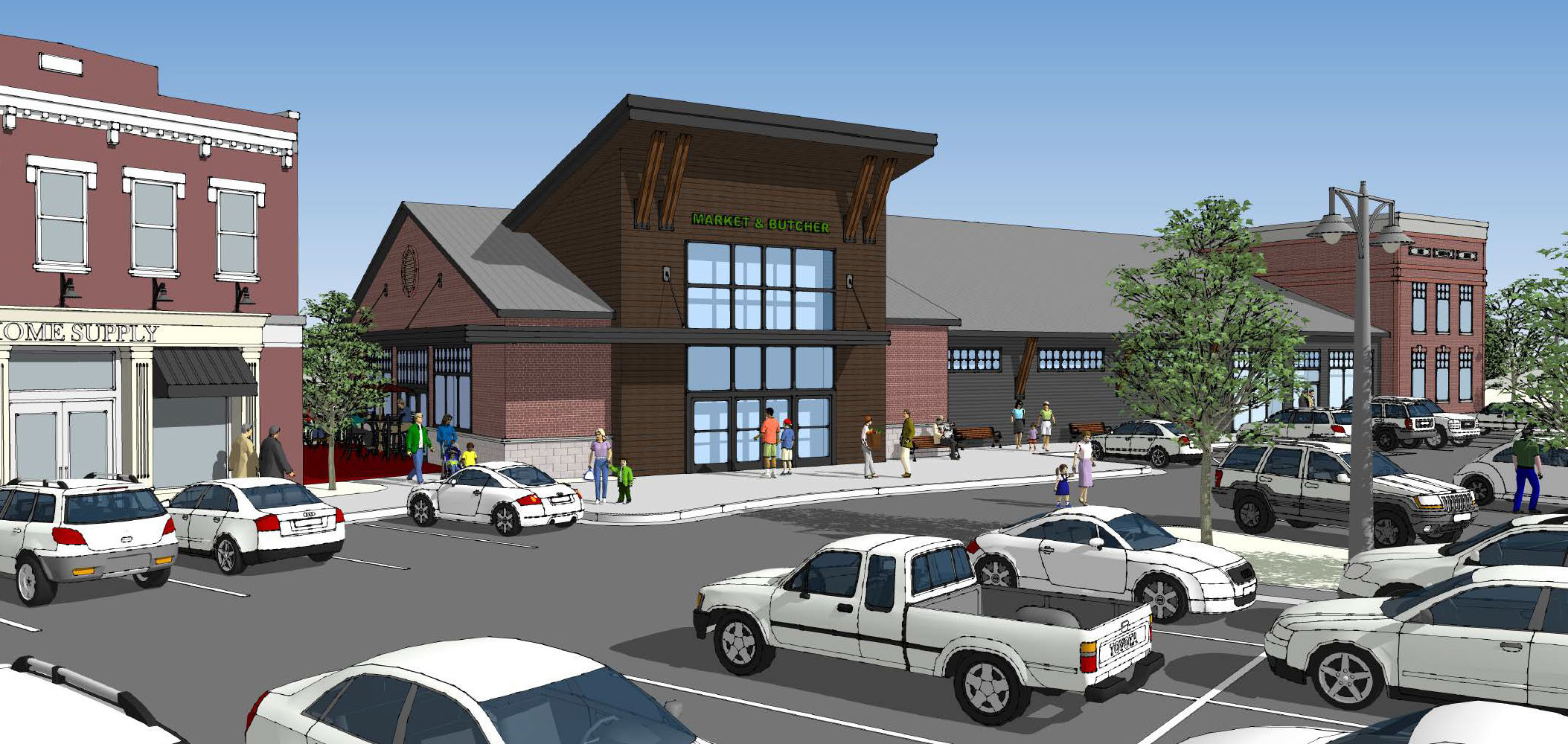 (Grand Rapids, Mich.; June 1, 2016) – Kingma's Market, the locally owned and operated market that has served the Grand Rapids community for 80 years, announced today that it will open its second location in Ada Township, at the northwest corner of Fulton St. and Ada Drive. Kingma's expects to break ground on the new, 13,000-square-foot facility later this year with an opening in 2017.
The iconic Kingma's brand, which has been at 2225 Plainfield in Grand Rapids since 1994, offers a unique neighborhood market experience, with an extensive inventory of local, Michigan-made products, fresh produce and meat.
"Opening a second location in Ada is a great opportunity to expand the brand and be part of a historic village that is undergoing an exciting transformation," said Alan Hartline, Kingma's Market owner. "We are delighted to bring our local flavor and unique shopping experience to the Ada community. Kingma's Market offers consumers a fun, foodie environment with a distinct service-oriented charm. Ada offers us the perfect location to grow the Kingma's Market brand. We are excited to join this transformational development."
Kingma's Market Ada location will feature a Butcher Shoppe, offering all-natural, locally procured products, including fresh, in-store made sausage, jerky and bacon. The market will also offer one of the area's largest varieties of gourmet, imported and local cheeses; a selection of more than 300 specialty, craft, imported and Michigan craft beers; more than 750 wines, including the area's largest Michigan-made wine selection; a fresh service seafood department with oyster and sushi bar and more.
Kingma's Market is expected to hire about 25 to 30 employees for the Ada location. Ada Township officials are excited about the announcement of the market.
"Kingma's Market is a perfect fit for our community," said Ada Township Supervisor George Haga. "We are thrilled that we are able to add such a well-established brand to Ada Village. Kingma's will bring jobs here and have a significant economic impact in our community. The market is a critically needed component to the redevelopment of our township and will serve as an anchor to the Ada expansion project in the future."
Ada Village construction work started in July 2015. Kingma's Market is part of the first phase of construction. For more information about the Ada expansion project, visit www.AdaMichigan.org.
Kingma's Market is owned by Alan Hartline, a long-time successful retail executive, who purchased the store from the Kingma family in 2014. Under Hartline, the market has expanded the produce selection, introduced seafood, increased local and Michigan brand offerings and regularly features food and beverage demos. The market was originally founded by the Kingma family, first located in the Boston Square area prior to its current location at 2225 Plainfield Ave. in Grand Rapids.