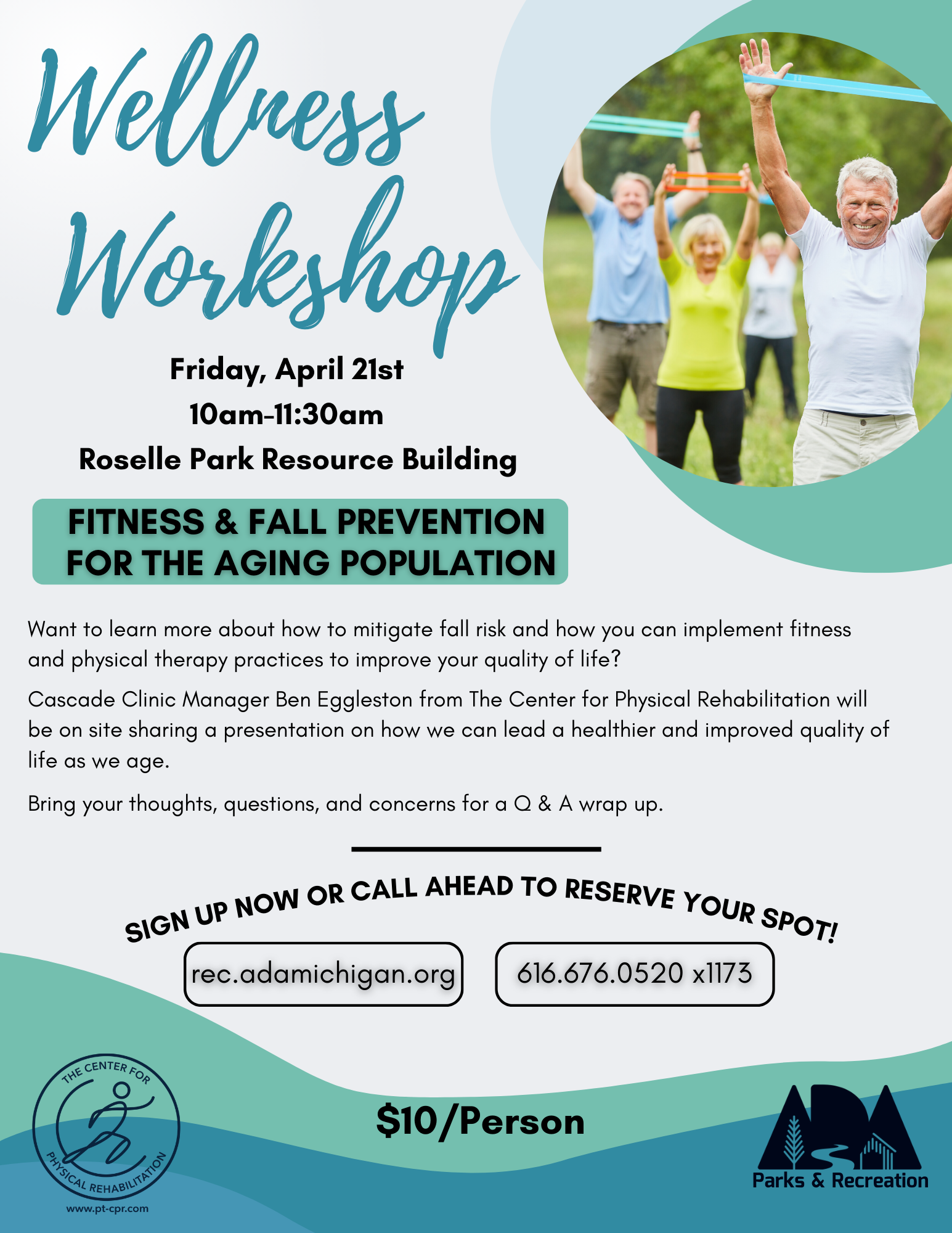 Wellness Workshop
Come learn more about how we can all implement ways in which we can improve our quality of life as we age. Our featured host and partners from the The Center for Physical Rehabilitation will be on site to share their knowledge and provide professional insight.
Bring your questions, thoughts, and concerns for a Q & A session towards the end.
$10/Person fee - pre-register HERE, or call ahead to reserve your spot (616.676.0520)
To stay up to speed on the latest updates for all things Township related please also visit our Facebook Page.