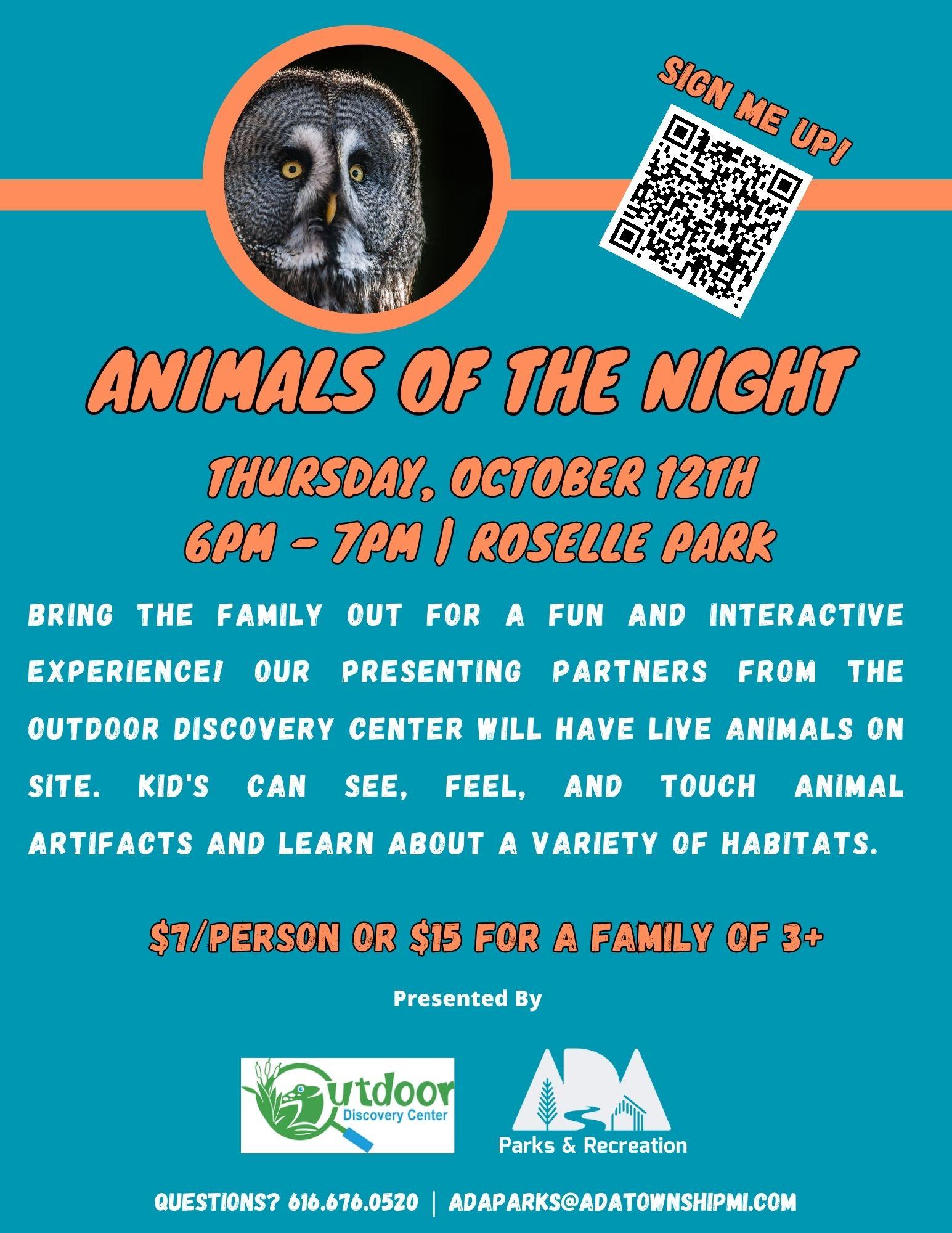 Animals of the Night Experience
Bring the family out for a fun and interactive experience! Our presenting partners from the Outdoor Discovery Center will have live animals on site. Kid's can see, feel, and touch animal artifacts and learn about a variety of habitats.
Thursday, October 12th | 6pm-7pm | Roselle Park
Cost: $7/person or $15 for a family of 3+
REGISTER HERE!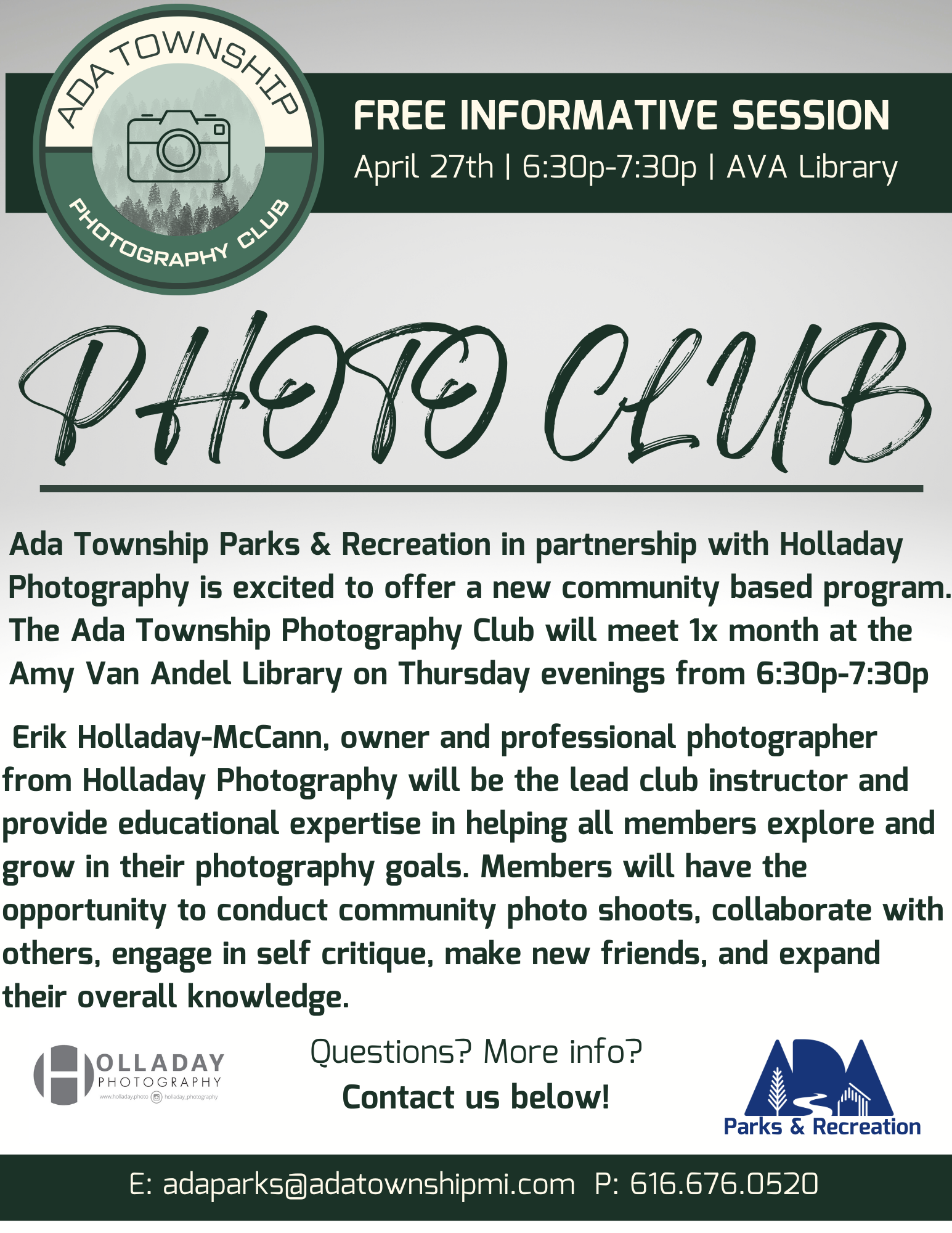 Photography Club
Come check out our new community program! The Ada Township Photography Club is a partnership between Ada Township Parks & Recreation, and Holladay Photography.
All skill levels are welcome. We will be hosting a free informative session on Thursday, April 27th from 6:30p-7:30 at the Amy Van Andel Library. Attendees will have the opportunity to learn more about what educational and event opportunities the club will provide, as well as the chance to ask questions and get connected with club instructor, Erik Holladay - McCann from Holladay Photography.
No pre-registration is necessary, we can't wait to see you!
To stay up to speed on the latest updates for all things Township related please also visit our Facebook Page.