Special Events and Family Programs
Special Events
July 4th Parade and Fireworks
August in Ada Children's Festival
"Beers on the Bridge"
River Clean Up Days
The GRAND RIVER RUN 8K, 5K and 2K
Educational Programs such as "Birds of Prey", "Bats", "Michigan Geology", and "Build a Bird Feeder"
Winter Hikes with snowshoes and cross country skis
Roselle Park River Festival
The Roselle Park River Festival is an annual free event in September for families and adults at Roselle Park (1010 Grand River Dr.). You can take part in one of the Grand River Runs and then stay for the fun or come out for any part of the day. There are hands-on nature discovery activities, games, and crafts for kids, live music, good food, exhibits by local conservation organizations, horseback rides, and live animal presentations showing owls, hawks and other Michigan wildlife! The Festival starts at 10:00 a.m. with activities, food, and live music offered throughout the day.
In 2016, the Grand River Run offered 3 events starting at 9:00 a.m. There were timed runs at 8K and 5K distances and a 2K Family Fun Run/Walk. Information about the Grand River Run is found at www.grandriver-run.com.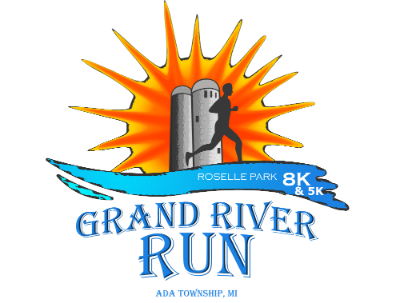 August in Ada Children's Festival
Held at Ada Park, August in Ada hosts local businesses and organizations aimed at serving our community's youth. Visit for activities, pony rides, balloons, great food and an afternoon in the park!