All Events
Winter Wonderland Shop Local Passport 1/16 - 2/3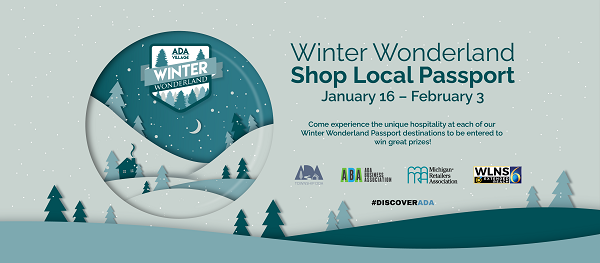 Join us in Ada Village for the Winter Wonderland Shop Local Passport - January 16 through February 3! Take a stroll through the Village to check out the unique shops, restaurants and businesses while experiencing the unique hospitality at each of our Winter Wonderland Passport destinations. Visit each location for a chance to take advantage of specials and promotions - scan the QR code at six locations to be entered to win great prizes. Come discover a true Winter Wonderland all while supporting local businesses!
Prize Packages:
1st
SHOP ADA!
Local Products & $100 Gift card from Garage Bar & Grill, $50 Gift Card from Schnitz Ada Grill,
and $25 Gift Card from Gravel Bottom Craft Brewery
2nd
DINNER AND A GAME!
$100 Restaurant Gift Certificate and MSU Basketball Tickets.
3rd - 10th
GIFT CARDS!
$20-$25 donated gift cards from participating businesses.
Participating Businesses: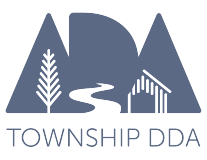 The Downtown Development Authority (DDA) was created in coordination with Ada Township, and has the authority and capability to develop, finance, own and operate a variety of public improvements and programs intended to improve and enhance the DDA District, which includes the Village area and land along the Fulton St. (M-21) corridor extending from the west Township boundary to the business areas near the Pettis Ave/Fulton St. intersection.
Learn more about the DDA