Parks, Recreation, and Land Preservation
Ada's Department of Parks & Recreation offers:
Announcements:
Softball Registrations are now being accepted
Ada Parks and Recreation Department is now accepting teams for the 2019 Summer League. We will be offering Men's Slow Pitch on Tuesdays and CO-ED on Wednesdays. League play starts on April 30, 2019. Any team may reserve a spot by mailing their entry and team registration form in by March 20, 2019. All leagues will be filled on a first come, first served basis. Your team fee covers five games, balls, umpire fees, USA Softball Registration Fee and Team Awards.
Click here to be directed to the softball page for more information
Click here to download the registration form
Register Now for the 2019 Ada Kids' Garden!
Ages 9-12 Tuesdays: April 23 – September 17 Next to Ada Community Church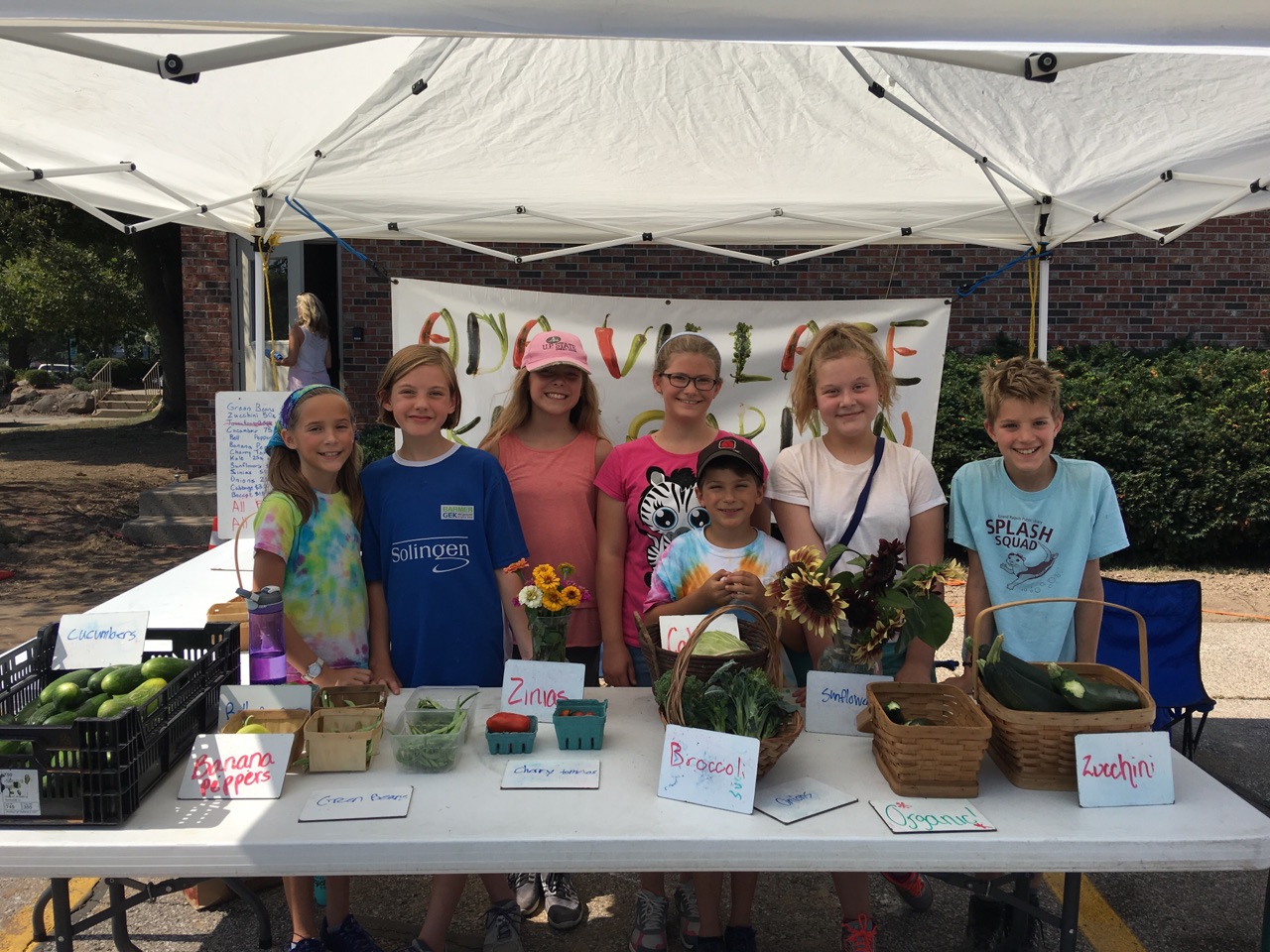 Participants gain a "full season" experience from soil preparation and planting to harvest and sales. Learn to grow and manage a garden, sell your harvested produce at the Farmers Market and contribute to a food pantry. Runs after school in the spring and fall and mornings in the summer. Participants earn a Jr. Master Gardener certificate. $100/full season, $95/second year gardeners; $10/session alternative available. Ada residents receive 10% discount.
Summer Youth Program Registration is OPEN
Sign your child up for a summer of fun with Ada Parks! Day camps offered for ages 6-11 with various themes. Fun filled half day programs offered for ages 3-12. Themes and activities include, fishing, biking, canoeing, art, sports, and much more!
A full garden experience is offered with the Ada Kids' Garden for ages 9-12. Garden runs April 23-September 17 so sign up soon!
For more information on these programs go to our Youth page
Click here to download the 2019 Summer Youth Registration Packet
Proposed Application for Michigan DNR Recreation Grant Funds
Ada Township is considering submitting an application for a Michigan Natural Resources Trust Fund grant from the Michigan Department of Natural Resources. The proposed grant-funded project includes a new development phase at the Roselle Park, located at 101 Grand River Dr., Ada, 49301. Proposed park improvements include a new open-air picnic shelter, an accessible picnic area, pathway connections, renovations to the old parking lot, work on the silos and playground amenities.
The Ada Township Board will be taking public comment on the proposed project and grant application at its regular meeting on Monday, March 11, 2019, at 7:00 P.M, held in the Assembly Room, Ada Township Offices, 7330 Thornapple River Dr., Ada, Michigan.
Members of the public are invited to comment on the proposed project and grant application, either at the meeting or in writing addressed to the Ada Township Board, PO Box 370, Ada, MI 49301.
Jacqueline Smith, Ada Township Clerk
Roselle Park Plan Enlargement Area/ Project Area
Roselle Park Shelter And Parking Opinion of Probable Costs
Parks & Recreation Department Mission
To provide all community members with diverse recreational opportunities including access to premier natural, historical and cultural areas that enhance our quality of life and inspire the preservation of nature.
Overview:
Ada Township contains over 1,000 acres of public land available for recreational pursuits. The community's outstanding natural features have resulted in a number of regional recreational facilities being located in the area, including a large Kent County park and extensive State Game Area lands. In addition, Ada Township has four community parks operated by the township government and several school facilities available to the public.
Updates:
Millage Information

The Parks, Recreation and Land Preservation Program is supported in part with funds from the Ada Township Parks Millages and the Parks and Land Preservation Millage. In August 2016 Ada township residents voted "Yes" to renew and combine these two millages into one Parks, Recreation, and Land Preservation Program millage.

Parks, Recreation, and Land Preservation Plan 2017
Ada Township has adopted a new 5-year plan to guide its parks, recreation and land preservation program. Thanks to everyone who provided valuable input regarding our community's parks, trails, and recreation facilities. Check here for a copy of the draft 2017 Ada Township Parks, Recreation, and Land Preservation Plan.