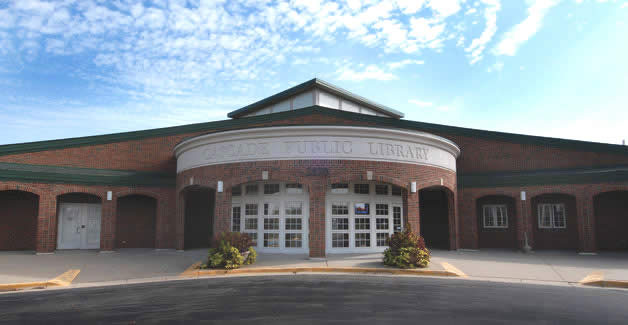 Kent District Library (KDL) Cascade Branch
Ada Township has a cooperative arrangement with the Kent District Library's Cascade Branch located at:
To view the Cascade Branch Events Calendar, click here.
The Kent District Library (KDL) is a public library system composed of eighteen branch locations throughout Kent County, Michigan. The history of KDL can be traced to 1927, when the County Federation of Women's Clubs took on the project of library extension work. In 1936, the Kent County Library Association was formed. The Library was a department of the County of Kent until 1994 when it separated from the County to form the Kent District Library. The Kent District Library is also a member of the Lakeland Library Cooperative (LLC). View a map of all LLC libraries.
Today, the library offers a wide variety of materials, services, and program offerings. From the latest bestselling book titles to the most popular DVD releases; from answering general reference questions to providing computer training; from children's storytime to adult book discussions, KDL has something for everyone!