Carl Creek Crossings Preserve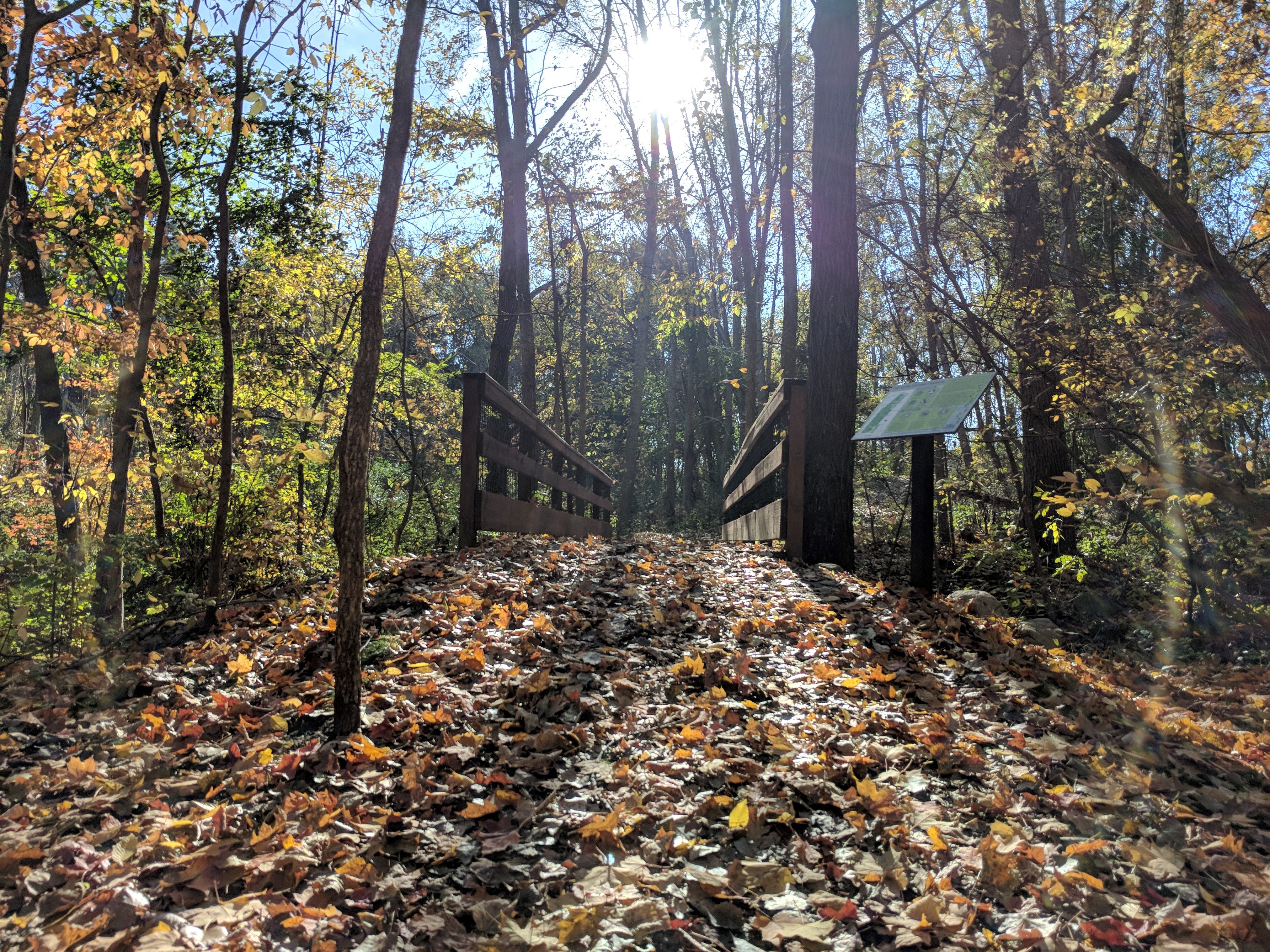 Carl Creek Crossings Preserve
Explore 8 acres of gravel trails along the banks of Carl Creek. Benches and a council circle create a perfect spot for a lunch break or morning meditation. A small parking lot is located off of Grand River Road and the park extends all the way up to Fulton Street.
Located at 6230 Grand River Dr NE, Ada, MI 49301
Park Hours: Open from dawn to dusk, seven days a week, closed at dark.
Map: The map located in the parking lot shows amenities, parking area, and trails. This hilly, wooded natural preserve is located along the banks of Carl Creek. The open hardwood forest has spectacular spring wildflowers in April and May and beautiful fall leaf colors.
Amenities:
Small gravel parking lot
Mulched or gravel hiking trails
Stone benches
Council Circle with stone benches
Interpretive signs
Dog Policy: Dogs must be kept on a leash at all times. Leave no trace of your dog. Clean up and dispose of animal waste immediately.
Please help to keep this preserve clean and safe for people and wildlife. Remember that wildlife cannot be removed from the Park.