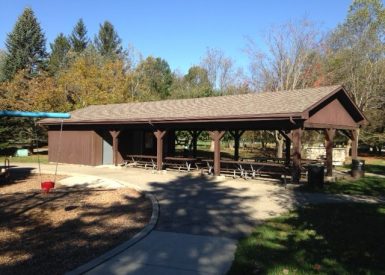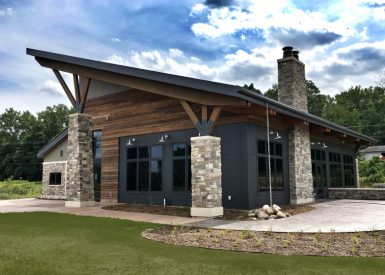 Park Usage/Facility Rental Fees
To view Ada Township Parks & Recreation Charges and Fees (subject to change), please click here. Contact the Park Office for details on all rental rates, availability, use policies and reservations.
Park Hours
Park grounds are open to the public dawn to dusk, seven days a week.
Dog Policy
Township ordinances require dogs to be on a leash and cleaned up after in all parks.
Motorized Recreation Vehicles
Motorized recreation vehicles are not allowed in the parks.
Ada Park Shelter & Gazebo
These facilities are available April through October. Reservations for the upcoming year can be made starting in December for Ada Township residents and January for the general public.

Roselle Park Resource Building
The Resource Building features year round public rest rooms and a meeting room that is open for rental by school groups, local non-profits, and Township community groups and businesses. It is not available for rental for private events at this time.
The Ada Covered Bridge
The Ada Covered Bridge is not rented out for private use and must remain open to the public at all times.

Athletic Fields
Athletic Fields (baseball & soccer) at Ada Park and Leonard Field are used in the spring, summer and fall for recreational and instructional programs.
Basketball & Tennis Courts
Courts are open to the public except during scheduled lessons and programs. Courts #5 and #6 are set up for Pickle Ball.
Ice Rink at Leonard Field (Winter as conditions permit)
An outdoor winter ice rink will be set up at Leonard Field and is available as the weather allows. It is open to the public for general skating. Children need to be supervised by a guardian.
Cross Country Skiing at Roselle Park
Cross Country Ski trails are set up at Roselle Park and are available as the weather allows. The trails start near the silos and extend through the north section of the park. Trail markers are set up along the trail. Please do not walk on or allow dogs on the X-C ski tracks.
Walking & Bike Paths
Our best attempt will be made to clear the snow off of the paved park trail after each major snowfall. Note that conditions may remain wet, icy and/or slippery throughout the winter.