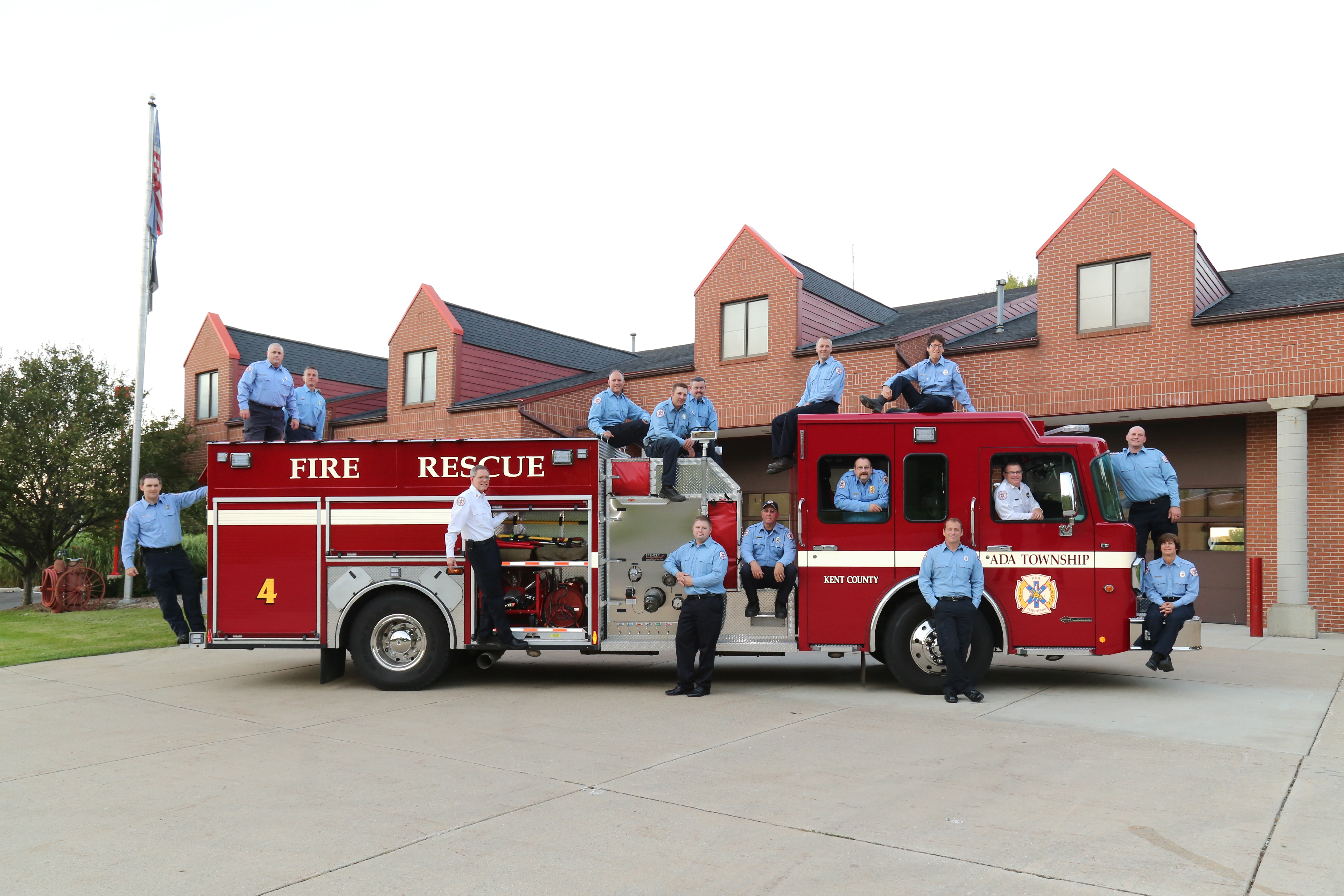 | | | |
| --- | --- | --- |
| Type of Call - December 2022 Activity Report | Number of Calls | Year-to-Date |
| Medical | 32 | 285 |
| Vehicle Accident | 9 | 77 |
| Structure Fire - Ada | 0 | 5 |
| Structure Fire - Another Department | 3 | 31 |
| Vehicle Fire | 0 | 4 |
| Grass / Illegal Burn | 0 | 23 |
| Fire Alarm | 7 | 102 |
| Service Calls / Assist | 1 | 10 |
| Good Intent Call / Odor | 4 | 30 |
| Hazardous Condition / CO | 3 | 22 |
| Other Calls / Wires | 1 | 32 |
| Water Rescue | 0 | 0 |
| Total | 60 | 619 |
Department Mission
The Ada Township Fire-Rescue Department is "Dedicated to providing the citizens and visitors of Ada Township with superior Fire and Emergency Medical services."
The Ada Township Fire-Rescue Department serves Ada Township, a 37 square mile area in Southwestern Kent County, Michigan, with a population of 14,388 people.
The department responds to fire calls, medical emergency calls, motor vehicle accidents, and more. In addition, they provide fire safety education and fire prevention measures to those they serve.
The Ada Township Fire-Rescue Department also provides community safety programs such as child car seat checks and can help homeowners obtain address identification signs which can help homes become more easily identified in the event of an emergency.
Please Note: Due to limited quantities and due to post September 11 security concerns, our department and its personnel will not sell, trade, nor give away patches, hats, shirts and/or any other memorabilia. We appreciate your understanding.