Welcome to Ada Township
Nestled near the convergence of the Grand and Thornapple Rivers, the Ada community offers the perfect place to live, work and play, blending more than 1,000 acres of public land and parks with progressive business, award-winning education and an active community.

Our neighborhoods and rural residential areas offer a wide range of lifestyle choices. Housing options include home sites overlooking river vistas and rolling meadows; country homes on wooded lots teeming with nature; family-friendly neighborhoods on tree-lined streets; transitional housing; and, custom-built homes for empty-nesters. Regardless of where you live, Ada offers a unique lifestyle experience for everyone!
Connect Ada Initiative
Ada Township has initiated a process to update its non-motorized trail plan, in anticipation of the 2021 expiration of the Township's 15-year, voter-approved millage for construction, maintenance and repair of non-motorized trails, and a possible ballot proposal in 2020 to seek a millage renewal. The Plan will focus on enhancing pedestrian and bicyclist safety and mobility in the Township, and improving pedestrian/bicycle connections to the Ada Village area. This process will provide several meaningful opportunities for public involvment in development of the plan. Assistance is being provided by Nelson Nygaard Consulting Associates, a transportation consultant focusing on pedestrian and bicycle mobility and safety.
Click on the image below for more information, including upcoming public workshops: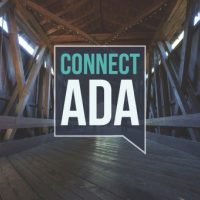 Upcoming Events
For agenda and meeting information, please follow this link - DDA Agenda and Minutes

Read More

February 27 6:30 pm– 8:00 pm Roselle Park $3/ Adult $2/ Youth or $10/ Family Blandford Nature Center will be presenting LIVE owls and artifacts to teach about local owls and their unique adaptations. Hands-on activities and learning stations will also be available. Pre-registration is required si…

Read More