DDA Board Member: Ross Leisman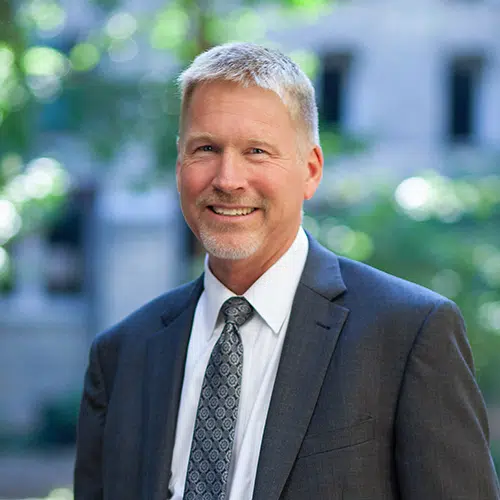 Bio:
Ross Leisman is the Ada Township Supervisor. In that capacity has been a member of the DDA since November of 2020. As the Township board representative on the DDA he is a liaison between those 2 boards, and he appoints the DDA members subject to township board approval. Prior to becoming Supervisor, Ross served for many years as the Chair of the Ada Township Planning Commission, which he notes was especially interesting as the village area was being redeveloped.
In addition Ross is a highly experienced attorney who specializes in civil litigation, land use, and municipal law. Ross has served on several community boards such as: Kent County Building Authority, Ada Township Planning Commission, Ada Township Open Space Task Force, Ada Christian School Board, Grand Rapids Christian School Board of Trustees, and the Grand Rapids Christian High School Board.
Ross graduated with honors from Calvin College in 1984, and with honors from the University of Michigan Law School in 1988. He was named by Best Lawyers in America as "2022 Municipal Law Lawyer of the Year" and "Grand Rapids' 2015 Land Use and Zoning Law Lawyer of the Year."
When Ross is not busy being the Ada Township Supervisor and a lawyer he enjoys reading, running, and spending time alongside family and friends. In addition, for the past 25 years he has been raising goats on his farm near Seidman Park!
When asked about his favorite thing about Ada, Ross replied with "people and the land." He is passionate about protecting property values and the rights of property owners, as well as protecting the natural beauty of Ada.